Welcome to the Glendale Branch
The Glendale Branch is located west of 55th Ave. on Northern Ave.
Our team is ready to serve you! Stop by and see us during the following business hours:
Monday - Thursday: 9 a.m. - 5 p.m.
Friday: 9 a.m. - 6 p.m.
Saturday: 9 a.m. - 1 p.m.
Phone:
602- 683-1000
Offers drive-thru service
The Glendale Branch
Conveniently located on West Northern Avenue, the Glendale Branch features five drive-thru lanes to get you on your way faster!
With both mortgage and business lenders onsite in addition to our personal bankers, we're here to help you open a credit card, buy a house, start a business, or anything in between!
Stop by and see us anytime. We'd love to discuss how we can empower you to reach your financial goals.
Glendale Services
Drive-thru services
24-hour drive-thru and walk-up ATMs
Envelope-free, instantly-available ATM deposits
Coinstar machine available
Night drop off (front of building)
Safe deposit boxes
Shared branching (lobby only - not available in drive-thru)
Meet Maggy Mejia Branch Manager
Maggy started in financial services in 1995 and has been serving Arizona Financial members since 2005.
She takes the time to get to know our members and understand their unique situations. She wants members to leave happy, knowing we have helped them reach their financial goals.
Maggy enjoys doing any outdoor activities like camping and hiking. She has a passion to volunteer in initiatives for the Hispanic community.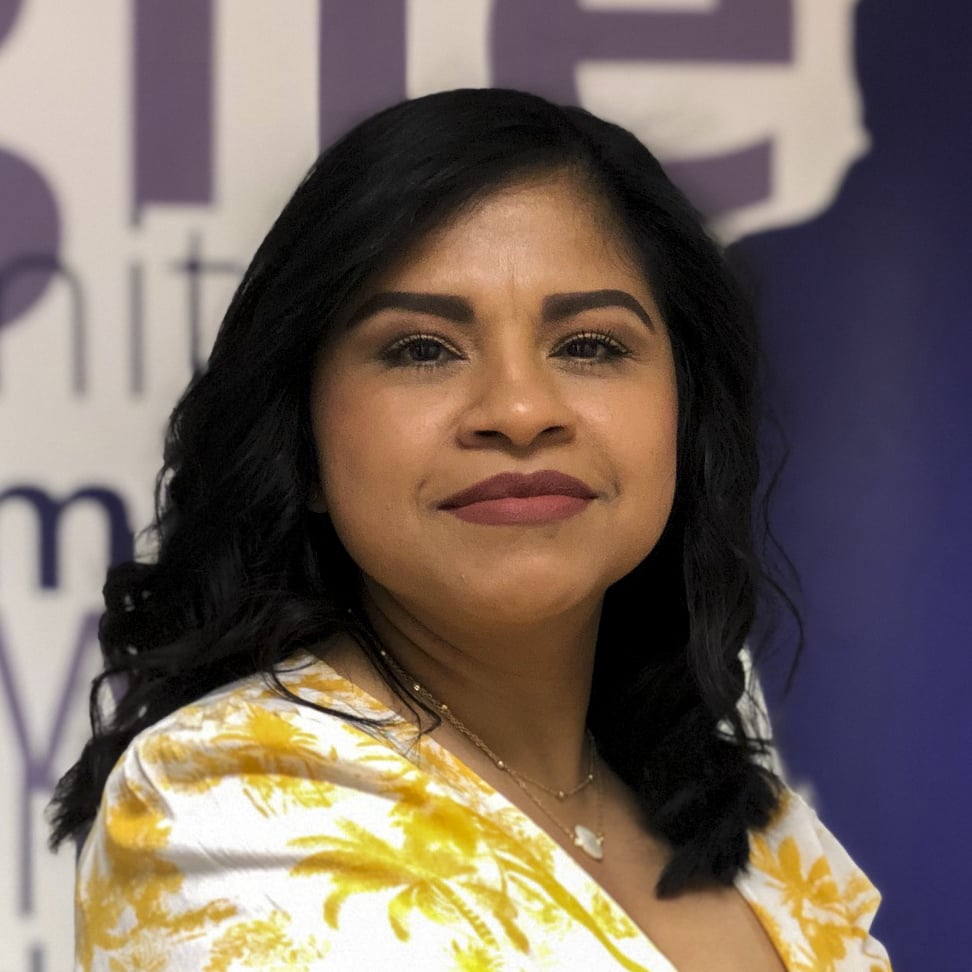 All Arizona Financial Locations
Find the location nearest you!