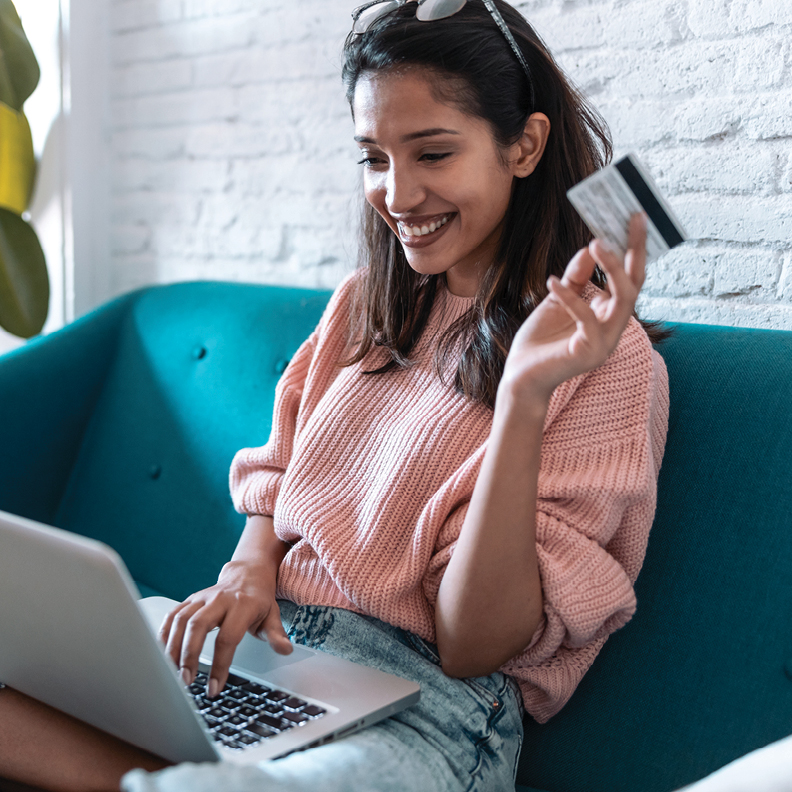 Find an Overdraft Protection option that works for you
When life happens, our overdraft options can help save you time, expense and the embarrassment of having your purchases denied due to insufficient funds.
Stop by one of our branch locations or give us a call at 602-683-1000 to learn more.
Peace of mind when the unexpected happens
Plan ahead and protect yourself from the inconvenience of declined checking and debit card transactions or returned checks.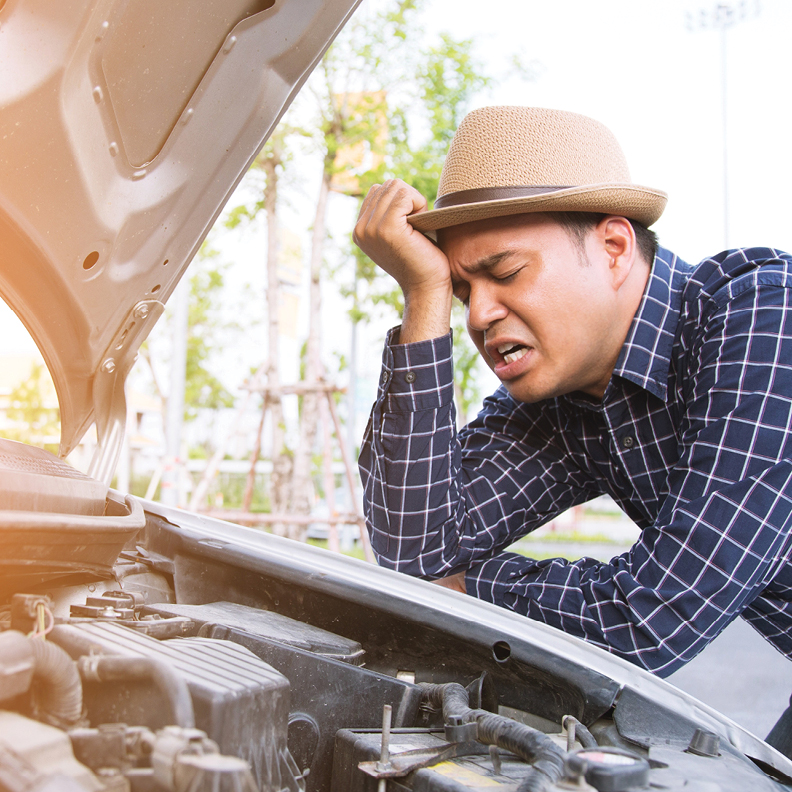 Overdraft from Savings
Automatically transfer available funds from a linked savings account to cover transactions that would overdraw your checking account. There's no fee for this service.
Overdraft from Line of Credit or Visa® Platinum
Link your checking account to an approved line of credit or Visa Platinum credit card to cover insufficient funds. Interest charges may apply.
Overdraft Privilege for Checks & ACH
If your account is overdrawn due to a check or automatic withdrawal (ACH), we may at our discretion, overdraw your checking account. This service is available on all eligible checking accounts. Fees may apply.
Overdraft Privilege for Debit Cards
As an added layer of protection, you may choose to have us cover your everyday debit card transactions when sufficient funds are not available. You must opt-in for this service. Fees may apply.
Ensure you are covered if your account balance runs low with Overdraft Privilege
When funds are not available from your share (savings) account or available credit lines, we may, at our discretion, provide you an overdraft option to overdraw your checking account using the Overdraft Privilege service up to an amount determined using the following criteria:
Age of your account
Average number of deposits
Dollar amount of deposits
Deposit patterns
Account "Good Standing" status
Ongoing overdraft activity, including timely repayment
Costs: There are no fees to sign up. If you never use Overdraft Privilege, you will never be charged a fee. Each Overdraft Privilege transaction approved for payment will be assessed a $35 fee.
Overdraft Privilege eligibility: Natural person consumer accounts, grantor trust accounts and business entity accounts are automatically enrolled in Overdraft Privilege upon meeting eligibility requirements. The standard Overdraft Privilege program covers payments made by check or payments made using your checking account number (e.g., automated or electronic payments). It does not cover debit card transactions. You must affirmatively authorize us to pay everyday debit card transactions.
No application is required for the Overdraft Privilege service; eligibility is at the sole discretion of the credit union. The overdraft limit authorized for your use depends on the factors noted above and based on you managing your checking account in a responsible manner.
Added Protection
Offers added security when unexpected expenses occur
Eliminate Inconvenience
Eliminates the disruption and embarrassment of declined transactions
Peace of Mind
Serves as a last line of defense when other overdraft sources have been exhausted
Generally, we authorize the payment of overdrafts when:
Regular deposits are made to cover your overdraft transactions.
Your membership and ability to repay the overdraft negative balance, including fee assessments, does not present risk to you or the credit union.
Loan obligations are current and free from delinquency.
There are no legal or administrative orders, levy, or bankruptcy proceedings preventing us from offering the service.
Minimum age requirements are met.
Your account is not under review for fraudulent activity.
Refer to the Accounts and Services Membership Agreement for detailed information about overdraft protection.
To Sign Up for Overdraft Privilege
Important information about overdraft protection
Available Balance
We use the available account balance to authorize transactions for payment. The available account balance may be different than the current account balance. See the Accounts and Services Membership Agreement section titled Current Account Balance versus Available Account Balance for more information.
Participation and Opt-Out
You may opt-out of the payment of transactions using Overdraft Privilege at any time by contacting us. See "How to Contact Us" above.
Transaction Fee
Each Overdraft Privilege transaction approved for payment will be assessed a $35.00 overdraft fee.
You are responsible for repaying Overdraft Privilege transactions and the associated fees as soon as possible, but no later than 35 days from the date the overdraft occurred. Non-payment beyond 35 days is subject to collection proceedings.
Payment Processing
When processing transactions to your account, our policy is to pay them in the order in which they are received.
Overdraft Privilege Repayment
Overdraft Privilege is not a line of credit. As such, the Overdraft Privilege negative balance amount must be repaid within 35 days from the date of the overdraft transaction(s), including the overdraft fee(s).
Future Deposits
All deposits made to overdrawn accounts are applied to the negative balance.
Overdraft Privilege is Discretionary
The payment of overdrafts from savings, credit lines and Overdraft Privilege is discretionary, meaning we do not guarantee payment of any transaction that causes your checking account balance to exceed its available account balance.
Amount Authorized
The amount we may authorize for the payment of a transaction or transactions from Overdraft Privilege is determined by the deposit activity in your account and your timely attention to the repayment of Overdraft Privilege funds owed, including fee assessments.
Notice of Overdraft
Notification of transactions paid from Overdraft Privilege, including associated fees, is communicated only in your transaction history / periodic statement. We do not send separate notice of a paid overdraft transaction.
Authorized Transactions
Transactions authorized by an account owner are considered authorized by you and subject to overdraft protection rules, including Overdraft Privilege usage and associated fees.
Intended Use
Overdraft protection is intended for use on an occasional basis when your spending has accidentally exceeded your checking account balance.
Excessive Use
We monitor accounts for chronic or excessive use and reserve the right to suspend or discontinue the service at any time.