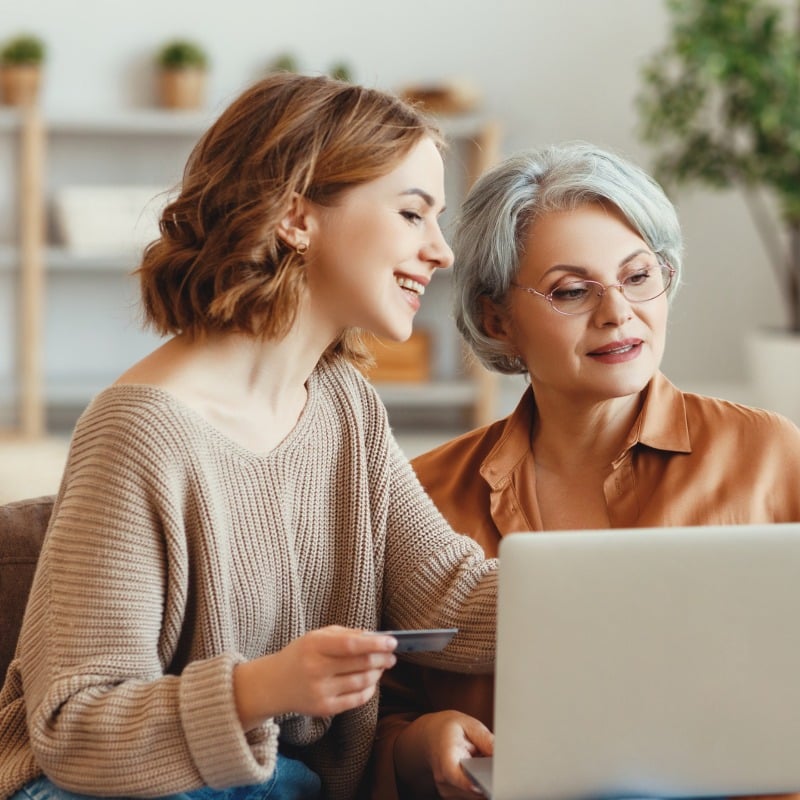 Online Banking, Bill Pay & eStatements
Banking at your fingertips and on your schedule, wherever your day may take you.
Explore Online Banking
Securely access your accounts 24/7 from the convenience of your home, office, or on the go. With the option to export account information to Quicken® and Quickbooks® and view your statements online, you'll always be in control and able to manage your finances from anywhere.
Find quick answers to frequently asked questions.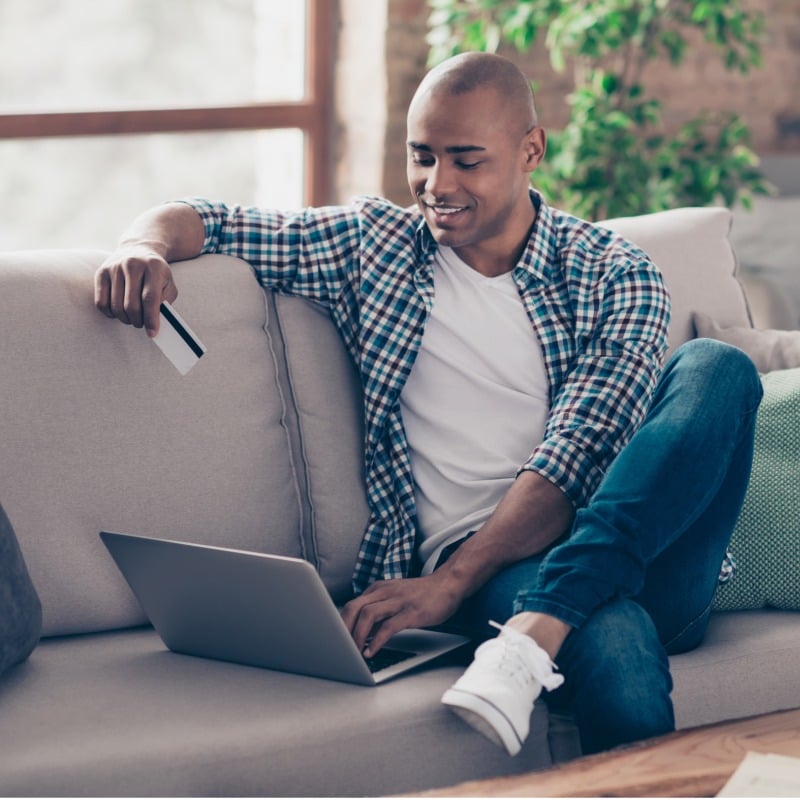 Manage your money
Review account balances and transaction histories
Sign up for balance alerts and notifications
Track spending and set budgets with Money Management
Request loan services
Submit a loan app
Accept your preapproved loan offers (on approved credit)
Sign up for Skip A Payment (if eligible)
Track & redeem your rewards
Search and review Cash Back Offers in your account
Load offers to your debit card for redemption when you shop
Keep track of the rewards you earn
Stay connected
Submit a Stop Payment or Visa dispute
Notify us of upcoming travel plans
Securely chat or send messages to a member service representative
Online Banking First-Time Setup
If you opened an account at a branch
Your banker provided you a packet of new account documents. Your member number is your temporary username and can be found at the top left corner of the Membership Application.
Your temporary password (registration code) was provided by the banker who opened the account.
If you opened your account online
We've sent you a welcome email that includes your account number.
If you don't immediately see the email, check your spam folder and mark Arizona Financial as a safe sender so you receive important communications.
Your member account number can be identified by excluding the first two zeros of the account number in the email.
Your temporary password (registration code) was sent to you by email, separate from the welcome email.
Online banking for businesses
Arizona Financial provides secure, easy access to your business banking services using the Business Online Banking platform. Account administrators may authorize a business user to view the account, make transfers, complete bill pay transactions and more.

For detailed information on how do add/edit/delete business users within the business online or mobile banking platform, approve transactions and much more, visit the Business Online Banking Resource Center.
Need assistance? Call 602-683-1088
Our team is on standby to assist, Monday through Friday from 9 a.m. to 6 p.m.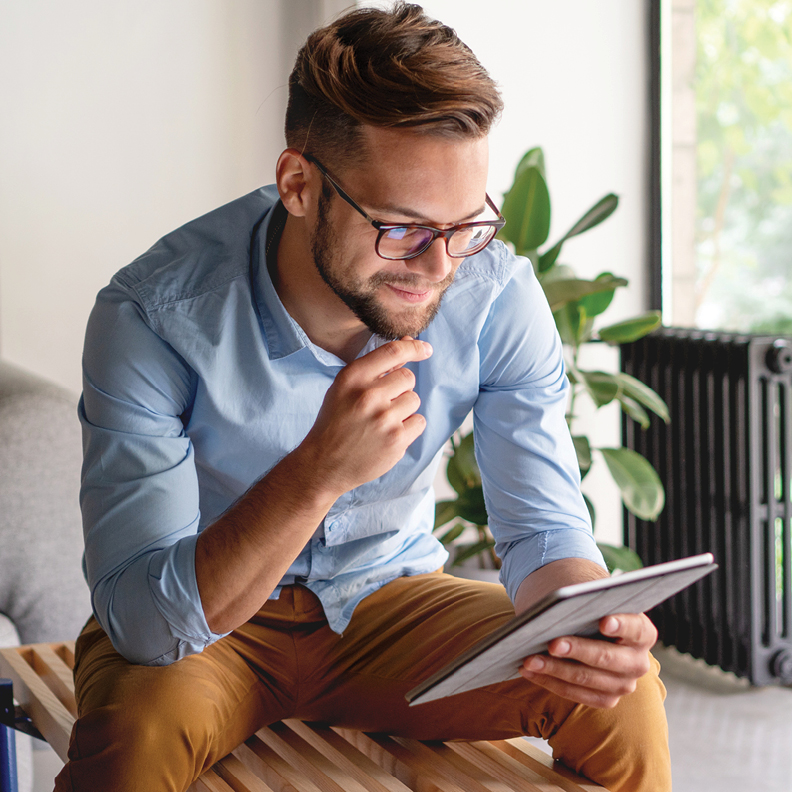 eStatements
Less wait. Less waste. Going paperless has never been easier! eStatements offer a convenient digital alternative to traditional mailed paper statements.
Convenient: Access your statements and account information at the click of a button. Anytime. Anywhere
Secure: Never worry about paper statements being lost or stolen in the mail again.
Fast: No more waiting for paper statements to come in the mail. Get quick access to your statements, transactions, and tax documents.
Organized: Why waste time filing or shredding papers every month? With eStatements, your information is organized and secure online.
You're automatically enrolled when you sign up for online banking!
Bill Pay
No checks, no stamps, no worries. Arizona Financial's free Bill Pay has all the tools you need to make managing your money simple, convenient and secure.
Log in to online banking or the mobile app and click the Bill Pay link to get started!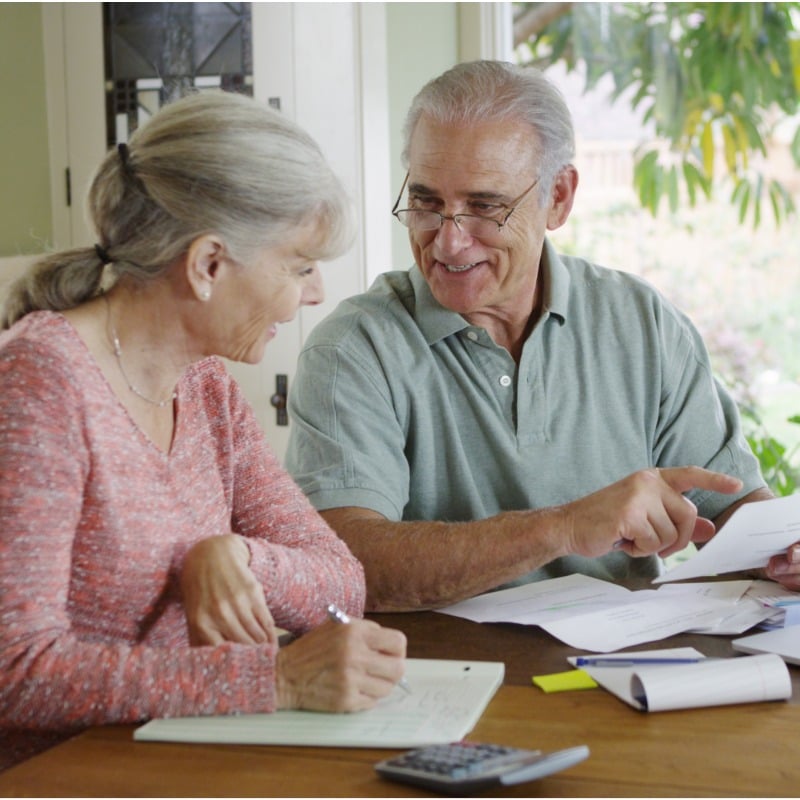 Easy to Use
Manage and pay all of your bills through your online banking account or the mobile app.
Save Time & Money
Pay all your bills in one convenient location without having to buy stamps or use checks.
Secure
Never worry about information being compromised through payments sent by mail.
eBills on Autopilot
Receive your bills electronically and schedule recurring payments to avoid missing due dates.
Online Banking Resource Center
Blog Post
Ways to Protect Your Information Online
With data breaches and identity theft on the rise, you can help protect your information online with a little common sense (like limiting how much personal information you share on social media!) and by following a few basic tips.
Read More
Frequently Asked Questions
How do I reset my password or retrieve my username for online banking?
If you've forgotten your username or password, use the recover credentials option to gain access to your account.
Here is some other helpful information:
If you're registering for the first time? Give our experts a call at 602-683-1088, Monday through Friday from 9 a.m. to 6 p.m. and we'll be happy to help you obtain your registration code.
You will use the same username and password for online banking and mobile banking.
Members who have been instructed by their banker to use our business banking options will be able to reset a forgotten password using the recover credentials option, but will not be able to retrieve a username. For help with a username, please give our experts a call at 602-683-1088, Monday through Friday from 9 a.m. to 6 p.m.
We're here to help with password resets 24 hours a day, 365 days a year! Contact us at 602-683-1000 for assistance.


Can I set up my online banking to automatically deduct my loan payment?
Yes! Arizona Financial's online banking allows members to set up automatic transfers to their loan accounts. Follow these instructions to set up an automatic transfer to your loan account within online banking:
Log in to your account
Click on "Move Money" from the blue bar at the top of the page
Select "Schedule a Transfer" from the options provided
Follow the prompts for the frequency and amount of your transfer.


How do I change my online banking password or username?
Follow the steps below if you would like to change your password or username for Online Banking.

From a desktop or laptop device:
Log in to online banking from a desktop computer
Select "My Settings" from the top right of the page
Within the Login & Security section, select the hyperlink to edit your password or username
You will then be prompted to enter your current password
Once your current password is accepted, you will be able to set a new one
From a mobile device:
Log into the mobile app
Click on the "More" menu
Click on the gear icon located on the top right of the app
Select "My Settings"
Scroll down to the Login & Security section and click "Edit" next to your password or username
For the business banking app:
If you've been instructed by your personal banker to use our business banking app, please call 602-683-1728 for assistance, as this feature is not currently available in the mobile app.
How do I set up automatic bill payments using online banking so the money is taken out at the same time each month?
Setting a payment to be sent automatically is easy! Use the following steps to set up your automatic bill payments.
Log in to your account from a desktop or laptop (this feature is not available yet on a mobile device)
Select "Bill Pay" from the blue bar at the top of the online banking page
Within the payee you'd like to schedule, select the "Options" link
Select "Automatic Payment" from the tabs on the left
Complete the remaining prompts and select save
Please contact our technical support experts if you have any questions. They can be reached Monday through Friday from 9 a.m. to 6 p.m. at 602-683-1088.


Can I use any computer to access online banking?
Yes, we recommend Chrome, Firefox, Safari or Edge for browser software.

To update your browser go to http://updatemybrowser.org/

If you are having any trouble logging in, please call us at 602-683-1720 and our team will be happy to help you, 24 hours a day 365 days a year!
Where are my online account and tax statements?
You can access up to 24 months of monthly statements as well as tax statements within online and mobile banking. Just follow these simple steps:

Mobile banking:
Log into mobile banking from a mobile device
Select the "More" icon
Select "Online Statements" from the options provided
Click on the desired month
Online banking:
Log in to online banking from a desktop or laptop
Select "Additional Services" from the blue bar at the top of the page
Select "Online Statements" from the options provided
Click on the desired month