Each quarter Arizona Financial recognizes three employees for their commitment to demonstrating our Core Values. Congratulations to the following team members for the first quarter of 2023.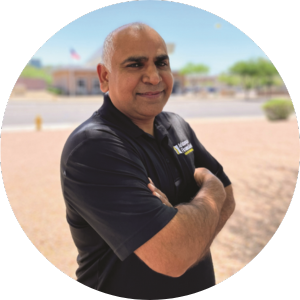 Krupesh B.
Information Security Engineer
7.5 years of service
Krupesh's first job at the credit
union was in desktop support.
He says IT is a customer service
industry, so they must always
be ready to provide service to
the business, members, and
co-workers. He tries to assist
co-workers to the best of his
ability anytime they reach out for
assistance.
Eric G.
VP of Research & Development
15 years of service
Eric started at the credit union
as a repossession specialist.
He enjoys learning about the
latest technology and tools (the
nerd stuff) and imparting that
knowledge to the team, to work
together to solve critical issues,
improve our current processes
and help the credit union continue
to grow.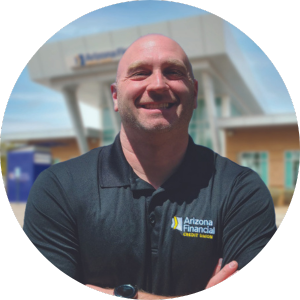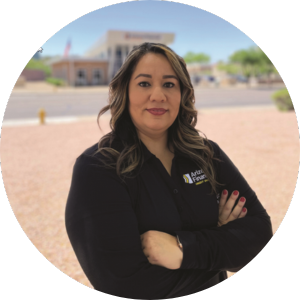 Vanessa H.
Teller - Chandler Branch
8 years of service
Vanessa started with the credit
union as a teller at the Gilbert
Branch. She provides great
member service by looking for
opportunities to make members'
lives easier and by recommending
the best options to meet their
needs. She strives to treat people
how she would want to be treated
– with compassion and respect.