1% cash back with
Auto Refinance
It's never been easier to put some cash in your pocket and save money on your car payment. Get up to $5001 cash back and no payments for 45 days!2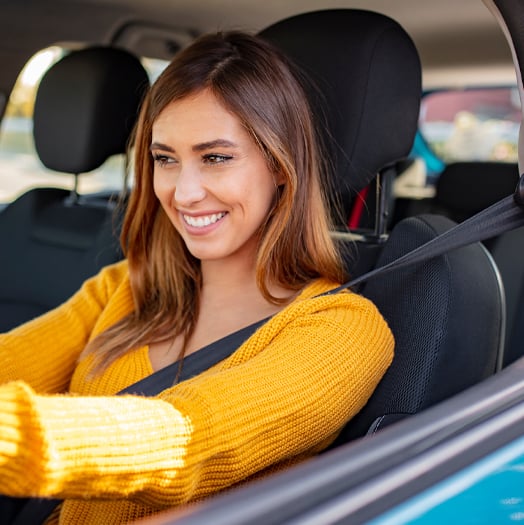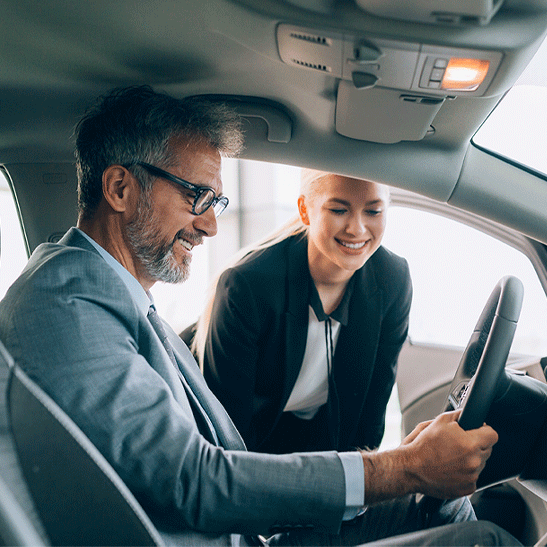 Refinance Your Car Loan
When you refinance your auto loan with Arizona Financial you'll get 1% cash back up to $500.1
Great Low Rates
Save money on your monthly auto loan payment by refinancing at a rate as low as 5.89% APR.3 Don't know your current rate? We can help!
No Application Fees
Save your hard-earned money and have confidence that applying for an auto loan at Arizona Financial won't impact your savings.
1% Cash Back
Refinance a qualifying vehicle from another lender with Arizona Financial and get 1% cash back of the total loan amount.1 That's up to $500 for each qualifying loan.
No Payments for 45 Days
Save money and avoid stress by not worrying about your first loan payment for 45 days.2
Hurry! This offer won't last forever.
Apply today and get cash back in your pocket and no payments for 45 days.2 Start saving today.
OUR BEST AUTO LOAN RATES - NEW OR USED
Auto Loan Calculator
How much car can you afford? Explore estimated monthly payments using different loan amounts and interest rates to find an amount that works for you and your budget.
---
1 Rate discount only available with Arizona Financial auto loans. Auto loan rate subject to rate floor. Your actual term and payment will be provided upon acceptance of the loan. This calculator is for informational purposes only and its use does not guarantee an extension of credit.
Success! Your calculator results have been emailed. Please fill all the fields.
1 Cash back is equal to 1% of the total loan amount up to $500. Minimum loan amount of $2,500. Passenger vehicles and light trucks only. Current Arizona Financial loans do not qualify. Non-members will be required to open an account and become a member. Cash back will be deposited into member's account within two business days of loan funding. Cash back is subject to all applicable taxes, is the responsibility of the member, and is considered income that will be reported on IRS Form 1099-MISC. Offer expires December 31, 2023.
2 For qualified members, first payment may be deferred for up to 45 days. Interest will accrue during that time.
3 Annual Percentage Rate. APR shown is the lowest available rate for up to 60 months, excluding discount for insurance services. Actual APR based on borrower's credit history, year of vehicle and loan terms. Membership required based on eligibility. Loan payment example: $19.17 per month for each $1,000 borrowed at 5.64% APR for 60 months
Blog Post
Auto Refinancing 101:
7 Tips to Get a Better Deal
Explore when refinancing your car loan makes sense, and how to get the best deal possible.
Read More
Frequently Asked Questions
What are the benefits of refinancing an auto loan?
Have a car loan somewhere else? Find out how much you can save when you move your loan to Arizona Financial.
Lower your monthly payment
Extend your term
No fees to refinance
Applying for an auto loan refinance is easy! You can apply online, stop into a branch, or give our loan experts a call at 602-683-1730.
What insurance requirements do you have for auto loans?
We require that our members have full coverage on any vehicle in which Arizona Financial is the lien holder.

If you switch insurance, please remember to send in a new proof of insurance. If insurance lapses, you may be subject to force-placed insurance and any costs associated with it.
Do I have to buy from an auto dealer?
Arizona Financial car loans are available for dealership purchases, private party purchases, or our car buying service!
Car Buying Service
Let our car buying experts do the hard work for you! They'll find the vehicle you're looking for and deliver it right to you, or you can stop by their showroom to test drive right from their inventory. Plus, when you purchase with our car buying experts and finance with Arizona Financial, you'll receive a 0.25% rate discount on your auto loan. Learn more.
Dealerships
As an added benefit of membership, Arizona Financial provides a way to obtain financing directly through a dealership without the need to visit one of our branches. Learn more.
Have additional questions? Please contact us today.
How can I apply for an auto loan at Arizona Financial?
Do you offer debt cancellation?
Yes, Arizona Financial offers debt cancellation to help you when the unexpected happens – like job loss, death, or a serious injury or illness.
Make sure you and your family are protected with a debt cancellation plan from Arizona Financial:
Covers your monthly payments or pays off your loan
Protects your credit rating during difficult times
Provides income during involuntary unemployment
Ask about debt cancellation protection when applying for your loan, or contact us for details.
Can I apply for an auto loan if I have not found the car I want yet?
Yes! We'd love to help you get preapproved so you can shop for your car with confidence.

Whether you're looking for a brand new or pre-owned vehicle, we offer low loan rates and flexible terms to meet your unique needs. Plus, for added convenience, you have the option to get preapproved online, by phone at 602-683-1000 or at any one of our branch locations. You can even request Arizona Financial financing directly from participating dealerships.

With an Arizona Financial auto loan, you have access to:
---
1 Rate discount only available with Arizona Financial auto loans. Auto loan rate subject to rate floor.